To go to WHMCS Migration Module:
WHMCS Migration section--> Click Migration Module.
WHMCS PARAMETERS
It is Very Easy to Customize and it uses in your website apllication.
Connection data for the whmcs api
For the connection to be successful, remember to authorize in the Whmcs security options.
TO CONNECT WHMCS TO BILLING
– Go to Whmcs -> settings -> General Settings -> Security -> Whitelisted IPs and add your server ip if different from whmcs.
– Go to Whmcs -> Settings -> Manage API Credentials and Generate a token with all the following permissions (Billing->all, Client->all, Orders->all, Products->all, Servers->all, Support->all , System->all, Ticketc->all).
– Add the custamApi.php file to the root of your whmcs custamApi.zip a la raiz de su whmcs.
– Generate api token and copy api Identifier and Api Secret.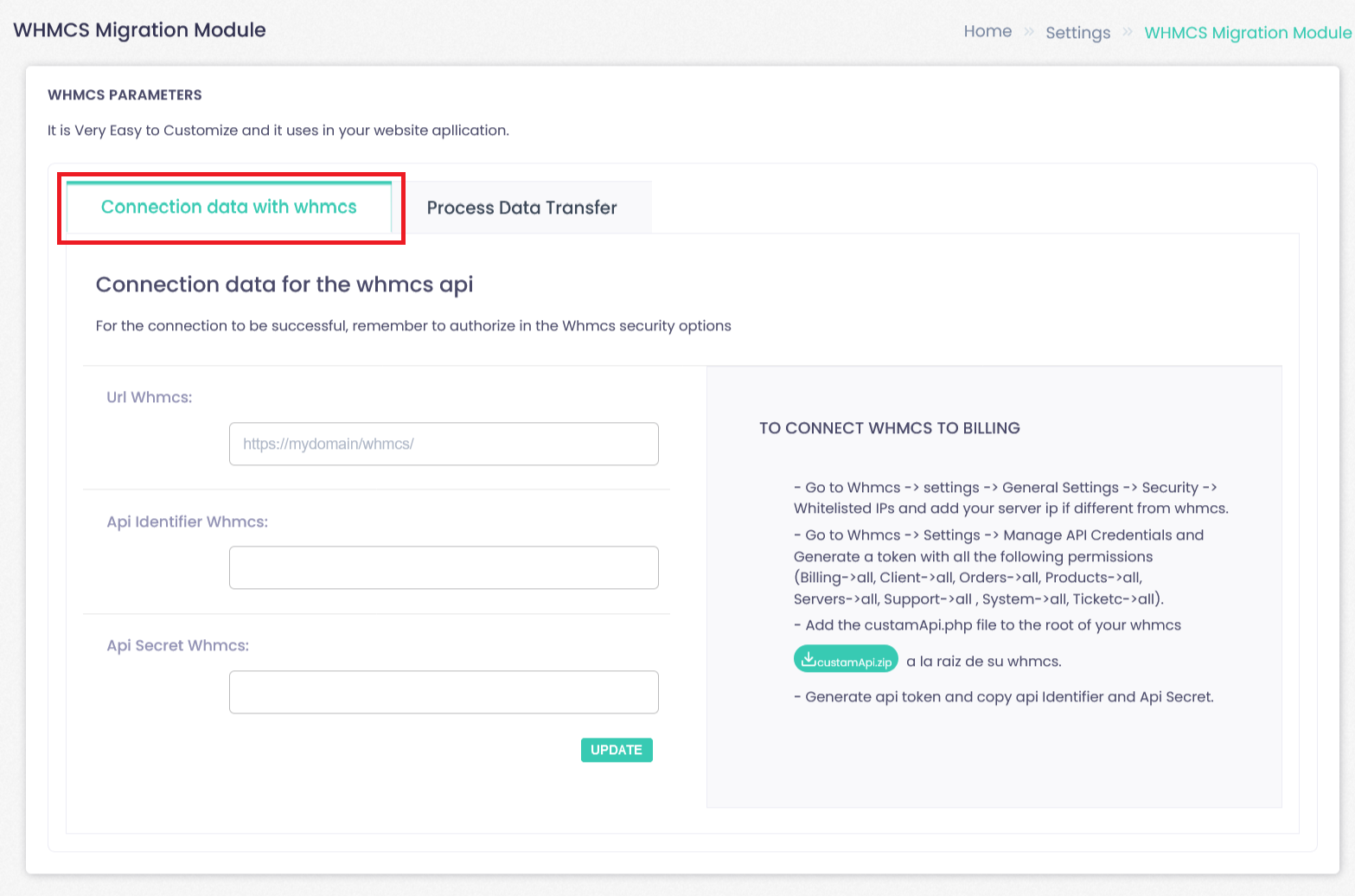 Articles